Musings of An Eclectic Cowboy
Itís Over
August 26, 2008
I really enjoyed the Olympics but I am also glad that it is over. Now I admit that I was not an Olympics junkie like some people that I know. I didnít stay up all hours of the night to watch the Gold Medal Tidily Winks game or whatever was going on at the time. But I did spend hours on the internet watching highlights of the events that I was interested in (such as Archery and Rifle). I also spent a lot of time just like everyone else watching Michael Phelps win all of his Gold Medals and Usain Bolt winning his Gold Medals in track. Now not to belittle their accomplishments even though I myself can run the 200 meter dash in less than 19 (minutes) but there seems to be an awful lot of conjecture about these men being better athletes than their predecessors (i.e. Mark Spitz and Michael Johnson). Which may or may not be true but it is a lot like comparing apples to oranges. Wouldnít it be interesting to see Michael Phelps and Mark Spitz race head to head both being the same age, having the same technology to train with, the same financial backing and the same number of trainers?
The Olympics is full of great athletes but in each Olympics there seems to be one person, one team or one event that catches the heart of everybody. In 1980 it was the US Hockey Teamís rise from nothing to win the Gold. I still remember the excitement of that event even though it was 28 years ago and I was only in High School. In 1992 it was Derek Redmond who held the World Record in the 400 Meter Dash tore his hamstring in the Gold Medal race. Derek could have walked off of the track but had to finish the race and did with the help of his dad. In 1996 it was Kerri Strug a gymnast who competed in the vault with an injured ankle so that her team could win the Gold Medal. Her team couldnít win Gold without her. And for me in 2008 it was Dara Torres a swimmer and mother who at 41 competed in her 5th Olympics her first one being back in 1984. She didnít win Gold (3 Silver Medals) like she wanted to but she showed the world her heart.
Each and every one of these people showed the heart of a champion. Someone who overcomes adversity and rises to the top showing the world what they are made of. They show that you donít have to win to be a champion because winning is like the gravy on top of a chicken fried steak, man it makes that chicken fried steak taste better but it still tastes pretty good without the gravy. But gravy by itself just doesnít do it.
Do you have the heart of a champion? Can you overcome the obstacles in your path to succeed? Can you show the world that win or lose you are going to rise to the top? You see God looks at the heart of a person, not at their looks, not at their accomplishments but at their heart. I can tell you what God sees when He looks into your heart. Behind all of the gravy, the glitz, the junk and the ugly stuff He sees the Heart of a Champion.
Show the World what you are really made of.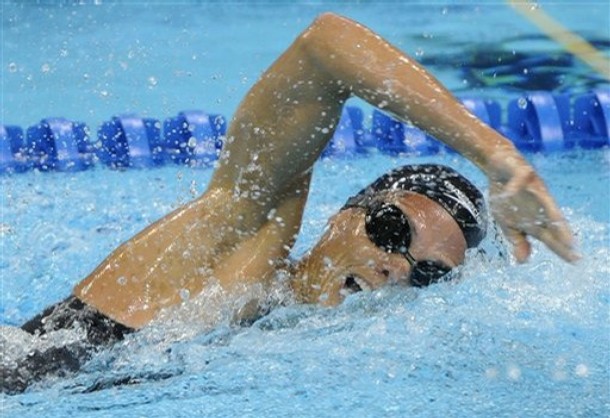 Vaya con Dios
The Eclectic Cowboy
Winfield Davenport